Princeton University Concerts
Richardson Auditorium, Princeton University. 609-258-2800. concerts.princeton.edu.
The 2022-2023 Princeton University Concerts season includes a full slate of classical concerts in addition to other music-related events.
It begins with a conversation at the crossroads of medicine and music with "Healing with Music: Clemency Burton-Hill." The musician, broadcaster and writer hosts a new series featuring people for whom music has impacted their encounters with the disease. Burton-Hill, who survived a massive brain aneurysm in early 2020, is the special guest star for the series' first installment. She tells her story with writer Maria Popova and Christopher Kellner, the neurosurgeon who saved her life. The event includes live music of the type that has helped her in her continued recovery. $20. Thursday, September 29, 7:30 p.m.
The concerts begin with a performance featuring Dutch superstar violinist Janine Jansen and Queen Elisabeth Competition-winning pianist Denis Kozhukhin. They perform violin sonatas by Schubert, Brahms and Beethoven. $30 to $50. Thursday, October 13, 7:30 p.m.
Before the concert, the Princeton Garden Theater offers a screening of "Fall for Stradivaria new documentary about Jansen's journey with Sir Antonio Pappano as they record an album of twelve of the world's greatest Stradivari violins in just 10 days. $14. Tuesday, October 11, 7:30 p.m.
Then comes the first concert of the "Performance up close», series in which the public is seated on stage. The concert features 24-year-old groundbreaking classical saxophonist Jess Gillam, who made her Princeton University concert debut virtually in 2021, with Thomas Weaver on piano. The hour-long concert includes works by Poulenc, Telemann, Piazzolla and others. $40. Wednesday, October 26, 6 p.m. and 9 p.m.
Old favorites then return to Richardson, with former ensemble-in-residence Brentano String Quartet providing a program of Dvorak, Charles Ives, Princeton's Steven Mackey, and more. $30 to $50. Thursday, November 3, 7:30 p.m.
A cello performance by Joshua Roman, which debuts at Princeton University Concerts, is the second installment in Clemency Burton-Hill's series on healing through music. His conversation with the cellist focuses on the role of music in recovering from long COVID. $40. Wednesday, November 9, 7:30 p.m.
The current ensemble-in-residence, the Richardson Chamber Players, performs mixed chamber works in a program titled "bohemian cafe" including pieces by Gabriel Fauré, Louise Farrenc, and others. $20. Sunday, November 13, 3 p.m.
icelandic pianist Vikingur Olafsson makes its Princeton debut with a program that juxtaposes works by Mozart with those of his contemporaries, including Haydn and Carl Philip Emanuel Bach. $30 to $50. Sunday, November 20, 3 p.m.
Princeton Symphony Orchestra
Richardson Auditorium, Princeton University. 609-497-0020. www.princetonsymphony.org.
The orchestra has two concerts on its pre-holiday schedule.
The season-opening program is headlined by "fandango», the 2021 work of Mexican composer Arturo Márquez. Also on the program is the American premiere of Marcos Fernández's tribute to Leonard Bernstein, "America", as well as works by Joaquín Turina, Ruperto Chapí and Nikolai Rimsky-Korsakov. Violinist Anne Akiko Meyers is the featured soloist and artistic director Rossen Milanov conducts. $30 to $112. Saturday, September 10, 8 p.m. and Sunday, September 11, 4 p.m.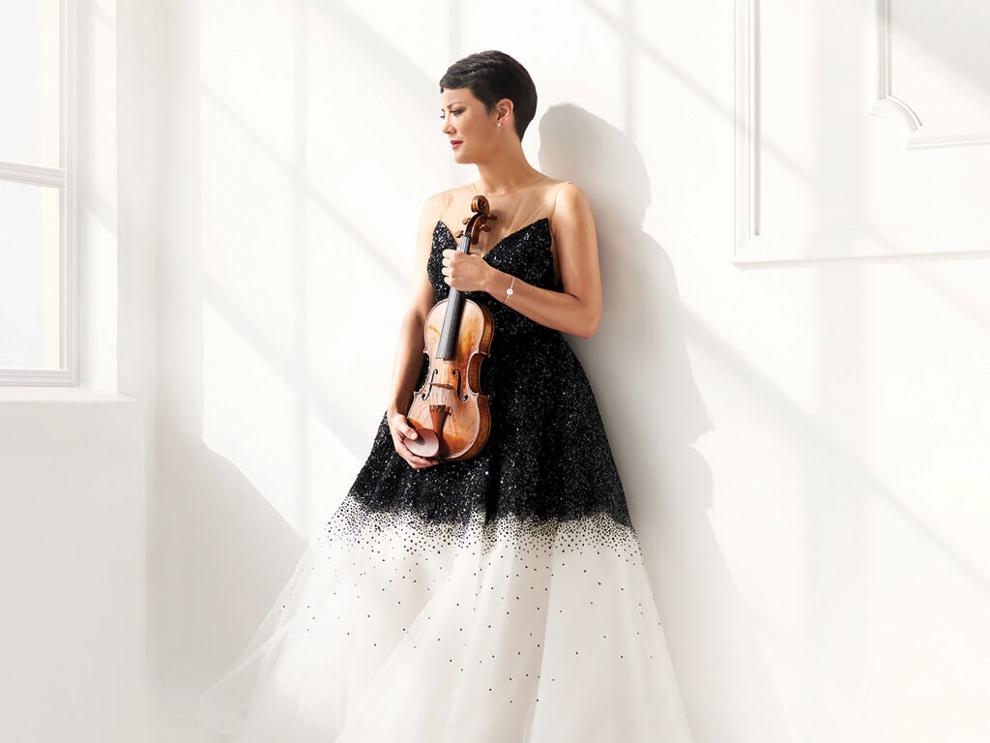 For the second concert of the season, explosive gestures and fleeting melodies are found in "star burstand Elina Vähälä makes her PSO debut performing Benjamin Britten's Violin Concerto. of Elgar"Variations of puzzles» completes the program. Milanov directs. $30 to $112. Saturday, October 15, 8 p.m. and Sunday, October 16, 4 p.m.
Princeton Pro Music
Richardson Auditorium, Princeton University. www.princetonpromusica.org.
In its announcement of its 43rd season, Princeton Pro Musica notes that Artistic Director Ryan James Brandau has programmed a season of deeply cherished pieces that have long fueled his passion for choral-orchestral music, as well as new additions to his repertoire that kept it fire, burning. This season begins this fall with "Ein Deutsches Requiem" by Johannes Brahms. Ticket price to be determined. Sunday, October 23, 4 p.m.
New Jersey Symphony
800-255-3476. www.njsymphony.org.
The century-old orchestra, known until December 2021 as the New Jersey Symphony Orchestra, spreads its performances across multiple venues across Garden State, with several concerts scheduled for Princeton University's Richardson Auditorium and Center performing arts in New Brunswick.
The orchestra's first regional stop is in Princeton, where Xian Xhang conducts a program titled by Brahms' Symphony No. 4.Burleske for piano and orchestrafeaturing pianist Michelle Cann and Dorothy Chang's "Northern Star." $25 to $92. Friday, October 21, 8 p.m.
Next stop is New Brunswick, where the symphony gives a live performance of John Williams' Oscar-winning score to accompany a screening of the classic film "Jaws." $39 to $89. Sunday, October 30, 3 p.m.
The New Jersey Symphony's final fall appearance in the region will also take place in New Brunswick, for a concert titled "Jesse Montgomery and Mozart." The program includes Mozart's Symphony No. 38, "prague"; "Rounds for Piano and String Orchestra" by contemporary composer Montgomery with acclaimed pianist Awadagin Pratt on keys; and the Strauss Suite of "The bourgeois gentleman." $25 to $92. Sunday, November 20, 3 p.m.
McCarter Theater
91 University Square, Princeton. 609-258-2787. www.mccarter.org.
The classic offering among McCarter's fall music lineup is Stuttgart's Internationale Bachakademie performing Bach's Johannes Passion. $40 to $60. Wednesday, November 16, 7:30 p.m.
New Jersey Capital Philharmonic
Patriots Theater at the Trenton War Memorial, 1 Memorial Drive, Trenton. www.capitalphilharmonic.org.
The season opens with the ever-relevant transformative power of Beethoven's last symphony — affectionately known as the "Ode to Joy." The sustained appeal of this musical journey of struggle and brotherhood is the timeless appeal to brotherly bonds that transcend culture, conflict and social barriers. The performance features special vocal guests, the Somerset Hills Chorus, conducted by Stephen Sands, and the LOTUS Project, conducted by Alicia Brozovich. Saturday October 22, 7:30 p.m.
Princeton Singers
The Princeton Singers, under the artistic direction of Steven Sametz, present a fall concert entitled "Time travel."
The venue is Princeton University's Art on Hulfish Gallery at 11 Hulfish Street, and the concert complements the exhibit there, "Time's Relentless Melt." The program features "timeless" works by Perotin, Paul Hindemith, David Lang, Caroline Shaw and Steven Sametz. Sunday 16 October, at 7 p.m.