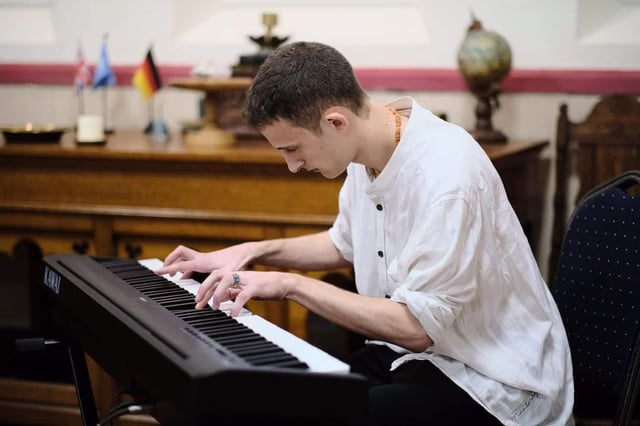 Composer/pianist Xander Armstrong will perform Nosferatu A Symphony Of Horror – the original 1922 silent film – at the Scarborough Unitarian Church
It's the perfect show for loved ones looking to have a great night out on Valentine's Day.
Xander added his unique styles and musical twists to the film.
"My music is a mix of modern classical styles, combined with popular songs, which adds a new and rare musical touch to the classic film," he said.
"These are songs that everyone should recognize and love from artists like Meatloaf, Kate Bush and Ketty Lester. They add a comedic but still surreal and high energy edge to the film."
See Nosferatu carry his coffins out of the Deathship as the Scooby Dooby Doo theme plays and witness Bat Out Of Hell Playing when Nosferatu appears out of his coffin.
"I would hate to watch Nosferatu with a live cathedral organ for 1 hour and 30 minutes, it would bore me and I really couldn't think of anything so unoriginal and uninteresting," Xander said.
For his next project, Xander is working on silent versions of Alice in Wonderland.
"I recently read Alice in Wonderland and Through the Looking Glass by Lewis Carol. The epic novel inspired me so much that in the future I plan to work on two silent films adapted from the novel which were made in 1907 and 1915."
Nosferatu A Symphony Of Horror is at Scarborough Unitarian Church on Monday, February 14 from 7-9:30 p.m.