Photo: Collected
">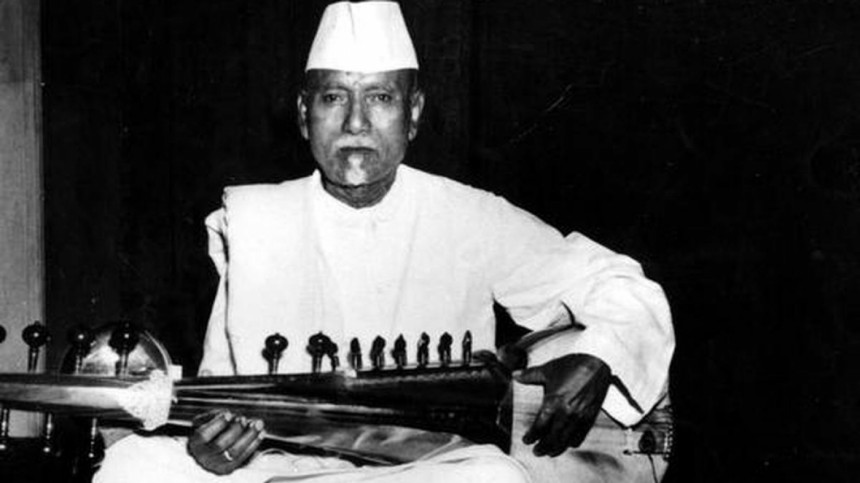 Photo: Collected
In tribute to the genius of Ustaad Allauddin Khan and his unparalleled contribution to Indo-Bangladesh classical music, the Music Alliance Worldwide Foundation (MAWW) organized "An Evening of Subcontinental Classical Music" to mark his 50th death anniversary.
The event took place at the Alliance Française De Dhaka on September 28th. The magical evening of melodies was graced by the presence of maestros from India and Bangladesh, alongside a soulful and enthusiastic audience of all ages.
Affectionately known as Sangeet Acharya Baba, Allauddin Khan was a multi-instrumentalist Sarod player and the sole founder of Maihar Gharana, India's foremost school of classical music of the 20th century, which nurtured legends like Dr Annapurna Devi, Ravi Shankar, Ustaad Ali Akbaar. Khan, and many others.
In his journey from jatra evenings in Bengal to ballet troupes in Europe, Baba Allauddin Khan has greatly diversified and enriched our musical heritage through his compositions and his teachings.
Pictures: Courtesy
">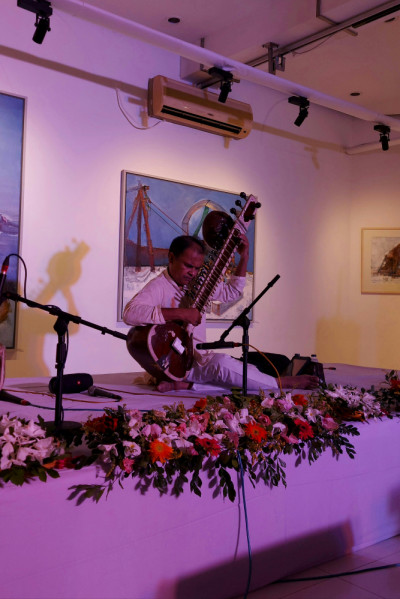 Pictures: Courtesy
As well as commemorating its timeless legacy left in the wake of Maihar Gharana, the short opening ceremony also provided insight into the non-profit MAWW's decade-long journey and visions.
The program, interestingly organized in the main gallery with paintings from the "Searching for Space" exhibition still in place, had a distinct vibe from the start. The artworks are a dialogue between past and present, though unrelated, and added a dimension to the night that aimed to bridge the gap between young musical aspirants and their age-old musical heritage.
This is exactly what MAWW founder Mehjabeen Chowdhury described as her organization's main perspective. "Spending much of my childhood in the premises of Alliance has greatly shaped my vision of the cultural world. For me, music is both an art form and a means of prayer, and I founded MAWW in order to to share this gift," Mehjabeen said. .
In the main event, all performers were fantastic in their zone. However, Khurram Ali Niazi with his Tabla; Robin Chowdhury with his divine voice; Chamon Fariya Islam with the tanpura and Murtaza Kabir Murad with his flute were particularly outstanding in their performances.
The fact that musicians from both sides of the border played together was also a moving representation of our shared love of art, which binds us all together harmoniously. Another addition to the evening was a brief discussion of Maa Annapurna Devi, an icon herself, who was the daughter and disciple of Baba Allauddin Khan. The discussion highlighted her own contribution to Maihar Gharana as one of the earliest female gurus of India's modern classical music scene.
Even as someone sadly out of touch with the many forms of classical music from this subcontinent, I thoroughly enjoyed it all. The zeal and passion coupled with the masterful skills of all the performers reverberated through the gallery just as well as the beautiful melodies they strung together, and I couldn't help but close my eyes and sway on my seat.
Many participants and organizers were also teenagers and young people, and this was a rather welcome surprise.
MAWW regularly organizes such gatherings, details of which can be found on their Facebook page. For my part, I left as someone with little knowledge of classical music and came back with a newfound interest in it, which speaks to their dedication to carrying out their cause.