The conductor has had his contract as musical director of the orchestra extended in perpetuity
Driver Robert Trevino got his music director contract from Basque National Orchestra (BNO) extended in perpetuity. Trevino held the position for five years and will continue to work with the orchestra beyond the end of his second term.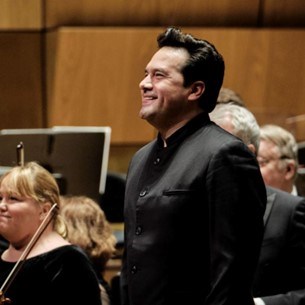 Robert Trevino, © Hakan Rojder
The orchestra's statement cites the orchestra's "excellent artistic results in recent years" and "widespread support from critics" as the reason for extending its term "without specifying an end date".
Trevino commented: "I am delighted to continue as musical director of the National Orchestra of Euskadi, which I consider an integral part of my musical family. The steps we have taken together, the adventures we have had, and of course also the difficult times, especially during the pandemic, have been unforgettable.
In addition to his role with the BNO, Texas-born Trevino is the main guest conductor at the Sinfonica Nazionale della Rai Orchestraand artistic adviser to the Malmö Symphony Orchestra. His career took off when he was called on the spur of the moment to direct a production at the Bolshoi Theater in December 2013. Prior to that, Trevino served as associate conductor for the Cincinnati Symphony Orchestra and New York Opera.
Having recently signed a multi-year contract with a classic label Undine, Trevino's next album with the BNO will feature a selection of unsung American masterpieces. The orchestra's next season will see Trevino conducting interpretations of classics, including Bruckner and Mahler, and modern works, including premieres by Zuriñe F. Gerenabarrena, Ramon Lazkano and Gary Charpentier.
You can read more about Robert Trevino here.
You can find out more about the National Orchestra of Euskadi here.