The International Chamber Music Competition "Franz Schubert and Modern Music" has announced the winners of the Lied and Piano Trio categories. The competition is organized by the University of Music and Performing Arts in Graz, Austria. The results were announced on July 23 at the competition's award ceremony, which took place at the György Ligeti Saal in Graz. The final and the ceremony were also broadcast live.
In the piano trio category, the Trio Orelon won first prize and €13,500, donated by the Austrian province of Styria. The award also comes with six months of career counselling. The group also won the prize for the best interpretation of the winning work of the International Composition Competition for Piano Trio: Tomasz Szczepanik Tessuto. The prize is worth €2,000. The trio is made up of Italian pianist Marco Sanna, German violinist Judith Stapf and Spanish cellist Arnau Rovira Bascompte. The band met while studying at the Hochschule für Musik und Tanz Köln and officially formed in 2018.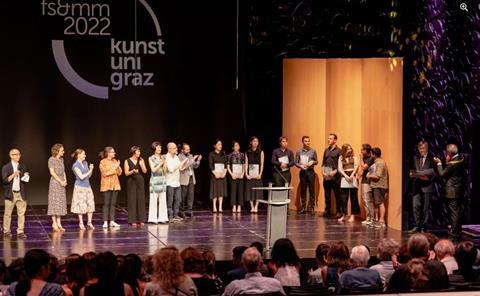 The second prize and €9,750 went to the Korean Trio Unio, composed of pianist Young Sun Choi, violinist Eunji Kim and cellist Ah-Yeon Nam. Third prize and €6,750 went to the Soleri Trio. The trio consists of Bulgarian-German pianist Asen Tanchev, Latvian-German violinist Dainis Medjaniks and German cellist Moritz Weigert. The three winners were chosen from five finalists, with nine trios facing off in the semi-finals on July 22.
The jury was chaired by Canadian pianist Chia Chou and included a mix of musicians, academics and other industry professionals from around the world.